5 Things You Should Know Before Starting A Business In the Midst of A Global Pandemic —From the 23 Year Old Founder Of A Business Management Consulting Firm Who Started her Business 2 Days Before the Nationwide Lockdown
In the span of one year, the entire world was forced to abandon normalcy as we fought and continue to fight a global pandemic, COVID-19. While some countries handled it well, it cannot be argued that the Philippines fall behind in its COVID-19 efforts. Lives are lost, financial insecurity increased and incompetence's were exposed. It seems that COVID-19 has brought nothing but trouble. However, interviewing Maria Cristina Autos-Romero, the Owner of Romero Business Management Consultancy who was able to launch her consultancy agency in the middle of COVID-19, one can begin to think that this forced deviation from normalcy can actually pave the way for your dreams to become reality.
Ever since her undergraduate years, Cristina Romero aimed to establish a business anchored by her ethical beliefs. Outside of being the sole owner of her own company, she is also one of Cabuyao's most active civic engagement advocate. With her firm morality, it was only normal that the start of her business came from her want to help. In an interview with her, she explained how her business started "my business idea came to me way before the pandemic, it stemmed from the problem: why are Filipinos hesitant to start a business, and why does a significantly large number of those who do try, fail? That was the problem that I was trying to address, months of planning and mentorship went by and I knew I had a solid business model!" However, it was no easy feat. With the challenged brought by the pandemic, she had to close operations until community quarantine regulations stabilized a bit.
Throughout her hiatus, she was able to further develop her business by adapting to the current situation. She consulted not only private institutions, but government agencies as well to ensure that her business will be ready for any and all situations once operations resume. Throughout this process, her patience was tested and the support of her friends and family became immeasurable.
Now, with her business back in operations and doing well with more than 10 consultants, she has 5 lifelong learnings that everyone who is looking to start a business should know:
1.) There is no perfect time to start a business.
A business idea without action holds no value. But a business idea with action- regardless of the outcome- is the game changer. Can't think of a good business idea? Follow this thought process: Observe your surroundings, what do you find lacking? What is something that you're good at or passionate about that you can share with others? What product or service can you see that can be improved? Find the problem, identify the opportunity, and then come up with a solution.
2.) Your business should solve problems.
As problems arise, so does opportunities to solve them. You see it in the increase of delivery based businesses and online shops. They solve the problem of convenience and logistics. Now more than ever, small business has the capability to start and scale up their business quicker and easier. Limited transportation? Provide safe carpooling services. No internet and work-conducive spaces at home? Provide CoWorking Spaces. Sudden demand for masks and disinfectants? Supply them. Gyms are closed? Sell gym equipment for home use. People can't come to you to consult for your professional practice/service? Launch an online platform for it.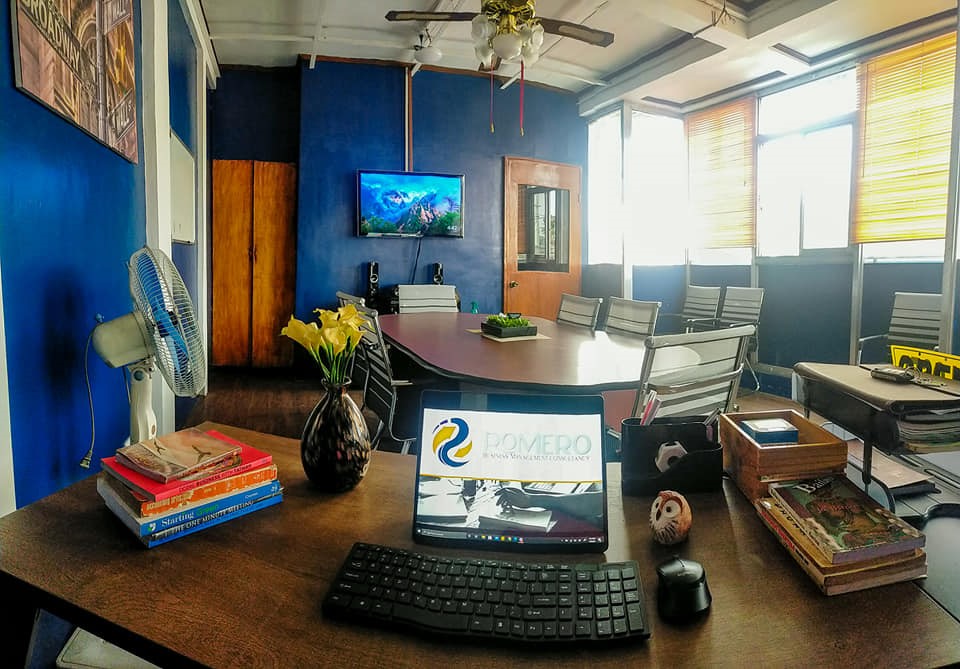 3.) Make wanting to contribute good in the world through your business, your fuel to succeed.
The only drive I had was the passion to help people with my idea and that, was enough. I was aware of the good that can come out of my business, how it would impact/change the world for the better. The struggling small businesses that I can help. The first-time business owners that I can guide. The employment opportunities I can provide. This thought drives me and motivates me to always strive for excellence in everything that I do. If I can inspire more people to have this mindset and fiery motivation, the more people we can help.
4.) Seek out a consultant.
They have been where you are, maybe not in the same circumstances But they have years of experience at your disposal. Seek them out, ask them all the wrong things that can happen with your business model so you can anticipate the risks and the challenges that you will face.
5.) Believe in yourself.
Believe in yourself. In your skills. Capabilities. Talent. Believe that you can do this because your vision, is a vision that society needs. Believe and trust that the good you can do, will make all your efforts worth it.
Starting a business is no small feat, and while Cristina Romero was able to highlight the good notes of her journey, it was far from an easy one. There were months of planning set aside because of the uncertainty of the times, clients and investors' unpredictable fortunes negatively affecting progress and countless of bumps that she had had to overcome. However, her drive to help never did falter and by holding on to her drive, she was able to successfully launch and operate Romero Business Management Consultancy by taking it one day at a time, one step at a time. 

So, to all aspiring business owners out there, all you have to do is take that one step – Romero Business Management Consultancy will be here to help you walk the long meaningful road to success. You can check our tailored business solutions here: